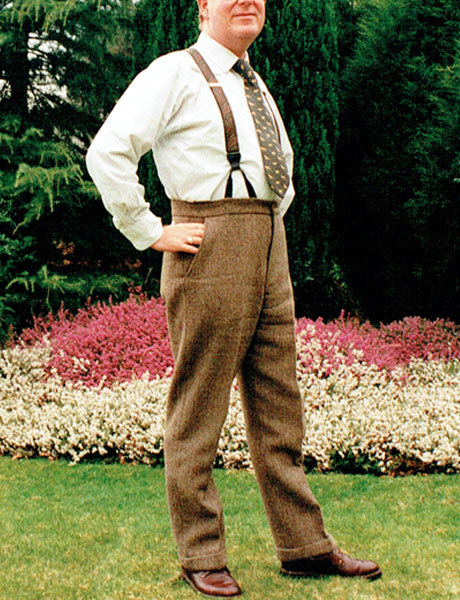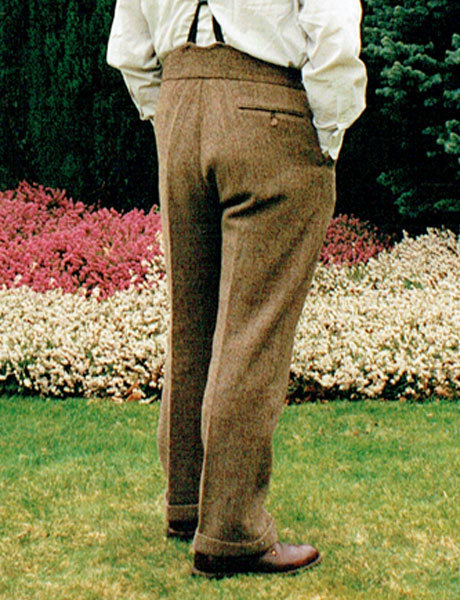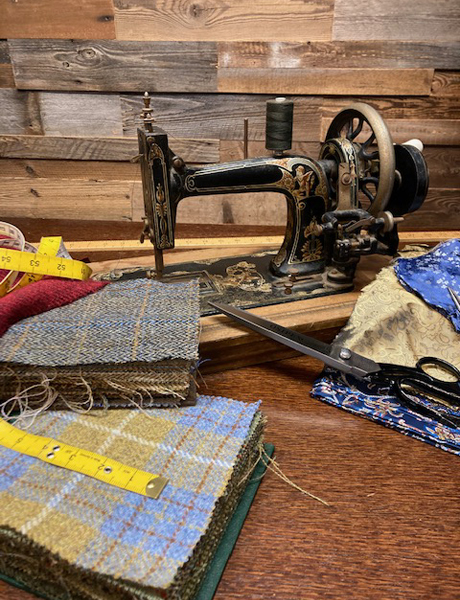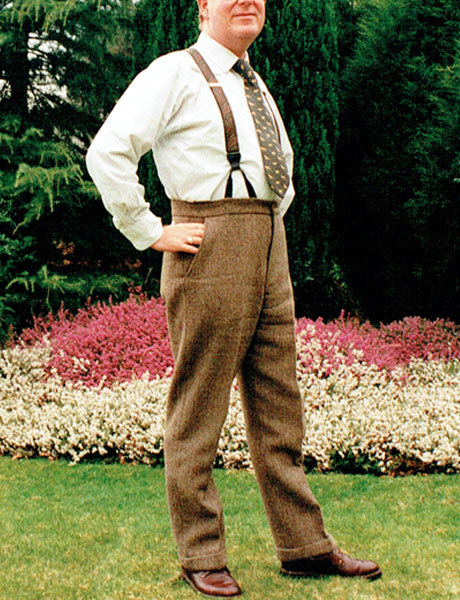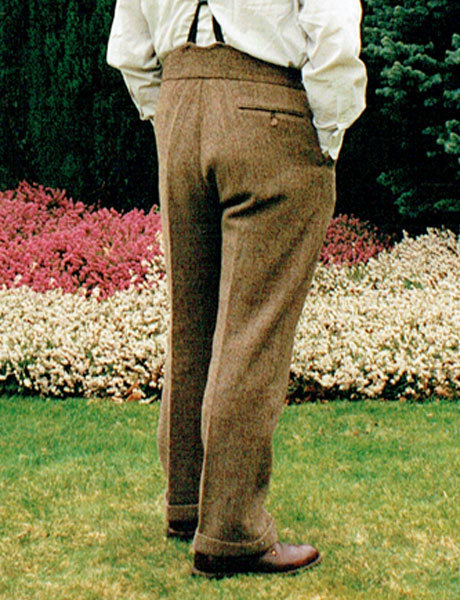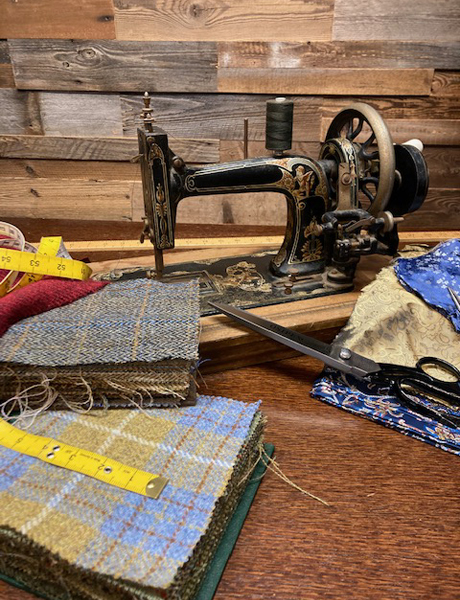 Traditional Trousers, Harris Tweed
Our beautifully crafted traditional style trousers are custom made for you by our tailors in the U.K. to a traditional English high waisted style with a button fly and rear fishtail riser on the grown on waist band along with twin pleats and brace buttons for being supported by your braces giving optimum comfort along with front and rear pockets and internally half lined with turn-ups to add a little weight to the legs to help the trouser drape well and giving a classic, very smart period look.
All our tweeds are 100% wool and our handwoven cloth contributes greatly to our sustainable ethic. Our trousers come with the Harris Tweed Label of Authenticity and whilst naturally shower proof should be dry cleaned when necessary.
Customise Your Order
Please allow 6 to 8 weeks for the delivery of Made to Order/Commissioned items, and note that all measurements must be taken as final. Please read our Returns Policy to find out more before placing your order.