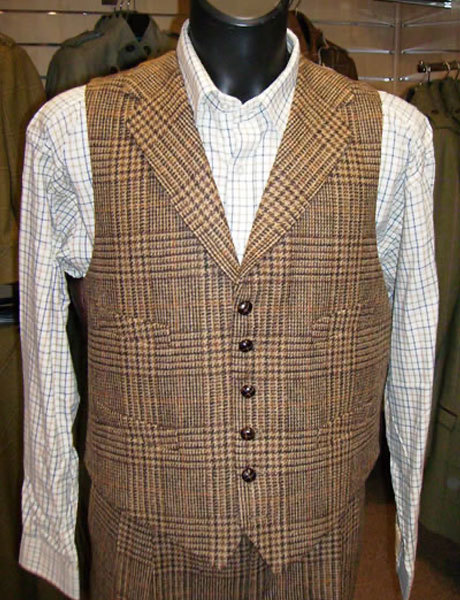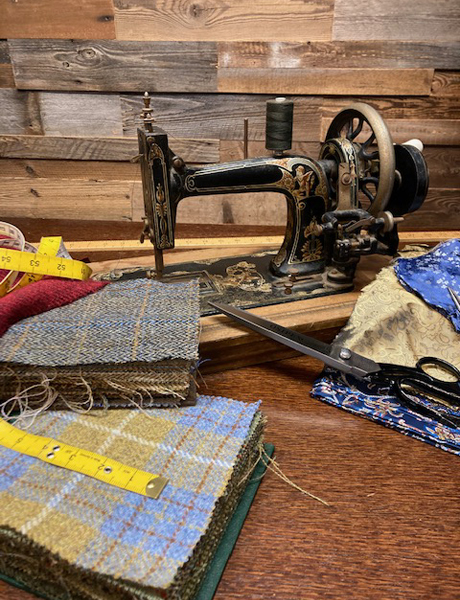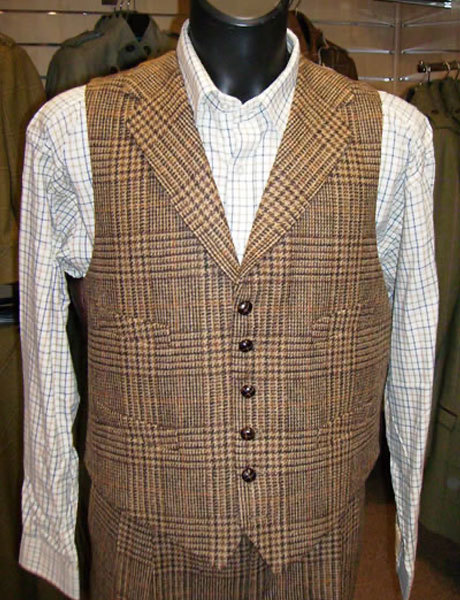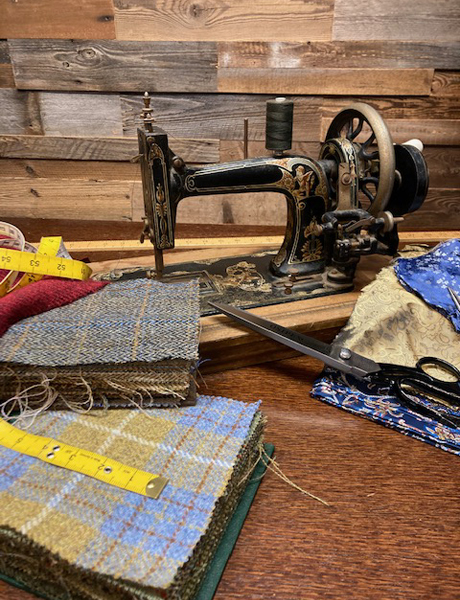 Waistcoat Francis 5Bt, 4 Pocket, Lapels, Cloth Back, Harris Tweed
Francis is a name that has many derivatives in most European languages. However this waistcoat is made with matching Genuine Harris Tweed both front and rear and with classic lapels, making this waistcoat both stylish and warm when worn without a jacket.
Tailored in the UK in your chosen cloth and hand finished to the highest standard.
Waistcoat with V neck
5 button with lapels
4 front pockets
Cloth back with the adjuster
Choice of Buttons
Harris Tweed Label of Authenticity
Dry Clean Only
Customise Your Order
Please allow 6 to 8 weeks for the delivery of Made to Order/Commissioned items, and note that all measurements must be taken as final. Please read our Returns Policy to find out more before placing your order.